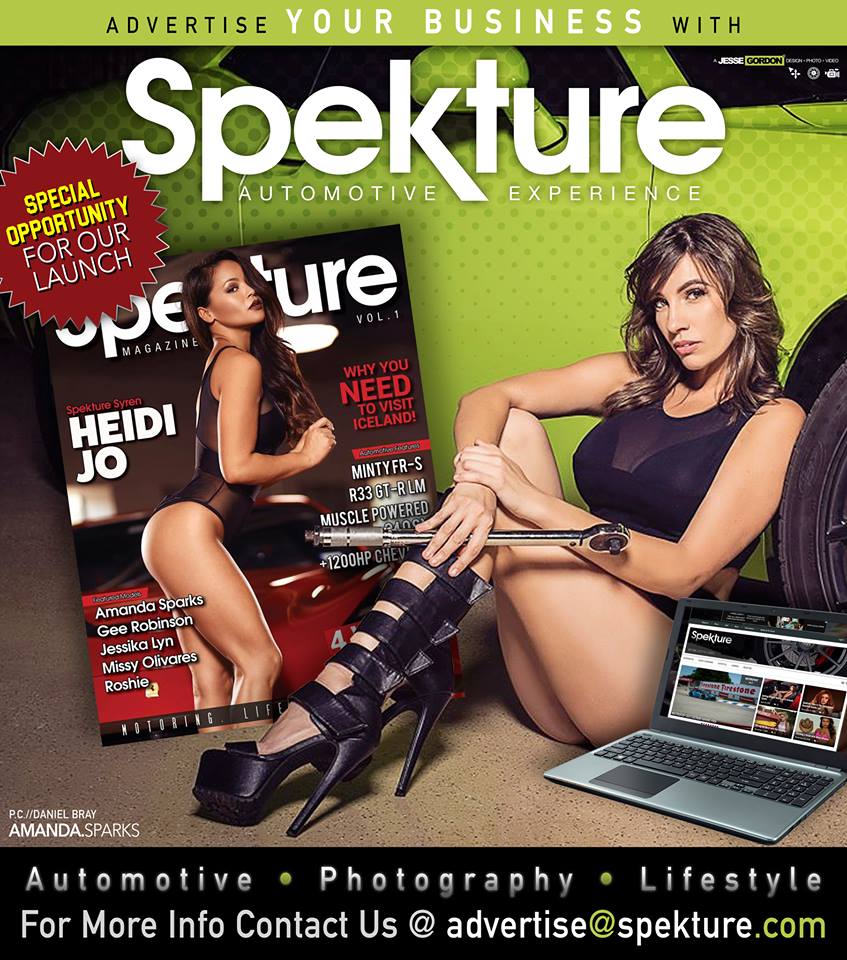 Spekture Magazine features some of the best rides and models in the world while covering a variety of events and different lifestyle aspects within the culture. Our audience ranges from a wide spectrum of readers from all over including photographers, models, cosplayers, and car enthusiasts. Spekture, via its digital and print publication, provides advertising solutions to hundreds of markets. We offer advertising space in our magazines and website to help our partners to build their brand recognition, strengthen their reputation, and increase their clientele.
Need help with design, we have you covered. We can partner you with one of our designers to help create an ad that works for you.
Interested in advertising with Spekture? Email us at advertise@spekture.com for our current rates and more info. Please include your name, company name, services/products offered, and contact info.